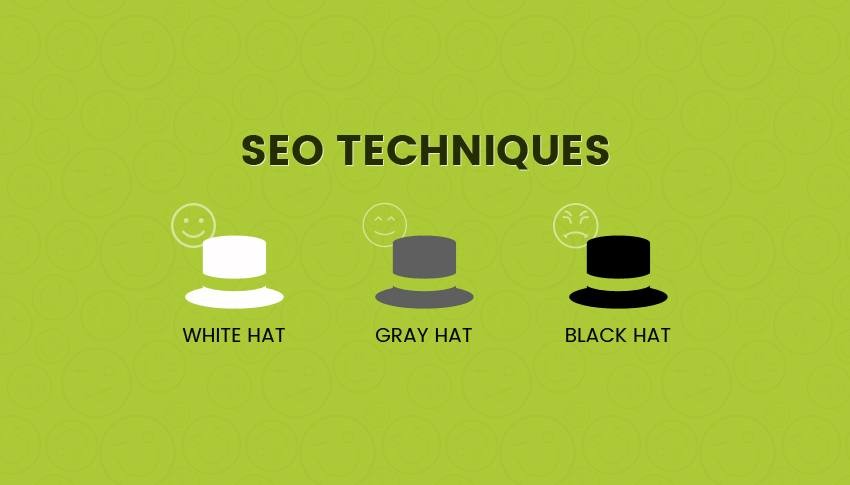 There are various techniques of SEO and among these are the three hats of SEO, namely, white-hat, black-hat, and grey-hat SEO. These techniques are included in many SEO packages for websites, sometimes for unfair means and it is important to know about these so that you are aware of the different hat techniques used in various websites. We have provided the details of each of the three hats of SEO so that you are well informed about all of them.
White-Hat SEO
White-hat SEO involves all the techniques of optimization which follow the guidelines of Google search engines. These are the common ones in most SEO packages. The result of using this SEO may not be visible immediately but they are good and sustainable as they show your brand's goodwill. The major advantage of this technique that this method is completely safe and follows all the guidelines of Google which avoid the chances of your website getting banned or rank lower in the search results in case of any change in the new algorithm of search engines. If done right, white-hat SEO can get you high rewards with minimal risk. Some of the implementations of white-hate SEO techniques include authoring useful content after extensive keyword research work, getting links from trusted websites based on your page content, and others.
Black-Hat SEO
Black-hat SEO techniques make use of the loopholes in the search algorithm of Google to rank higher on its SERPS. It does not follow any of the guidelines of search engines and instead uses methods of paid link building or spamming, keyword stuffing, cloaking, and many others to move ahead of other websites. This technique comes with a lot of risks and could pull down the ranking of your website or could get it blacklisted in some cases. These techniques should be avoided as much as possible as the results are generally short-lived.
Grey-Hat SEO
Grey-hat SEO techniques fall somewhere between the black and white hat SEO techniques. These tactics are generally used when there is pressure from clients to see early results. There is nothing explicitly mentioned in the guidelines of Google's webmaster that such techniques cannot be used. However, these techniques are often looked down upon in an unethical way and could even lead to undesired outcomes in terms of search results. These tactics include using clickbait to let users into believing something else and providing different and useless content.
Conclusion
By now, you must have realized that it better to use the white-hat SEO approach for better and sustainable results if you are looking to build your website in the long run. Moreover, these are the ones offered in the majority of the SEO packages.